I am so excited to finally be able to share an update on our adoption process with you all! I have felt like I have had to go radio silent on here because we didn't share on social media for a bit and it was so hard to blog and not write about it!
To start at the beginning of our journey, read this first! 🙂
I want to keep this as brief as possible and I promise to go into more detail in the future! Ok so back up to May, we had our home study done a couple weeks prior (but it hadn't even been signed off yet by a supervisor) and really weren't expecting to hear anything for bit, as you guys know these things can take awhile. I was at the The Balance Culture studio and my phone rang. I recognized that the number was Heartland and quickly answered. It was our adoption specialist and she began to share that they had a match for us. It was a little girl who was a year and a half old. They didn't have much information and told us they would send it as they found out. They asked if we wanted to move forward with an interview for her and we did! The interview Tomas describes as being The Bachelor for a baby (haha) and he so right because it was us and two other couples interviewing for this little girl.
Two days before the interview we got an email informing us that the little girl had a brother that was going to be born soon and that if we wanted to move forward with the interview we had to be willing to potentially adopt him as well to keep the siblings together.
I remember sitting in my car reading the email outside the studio and being in literal shock. One minute later Tomas called me asking if I had seen the email. I took a deep breath and asked him what he thought about it. Instantly he was like "yeah, lets do it!" (a very Tomas answer lol). I was like well we really have to think about this, this is a really big deal. It would not be one but two under two and in such a small amount of time. Before I knew it, I was in the Starbucks drive-thru so I could at least process the whole thing with an iced green tea in hand. ; )
I did what every woman does when she's panicking, I called my mommy 😉 . We talked through it and I decided I was just going to take the day to pray about it. Once the shock wore off, the more I thought about it, the more peace I had. It felt like a lot but I also felt like we could do it. When we actually started the process we had a sibling group in mind so I guess it was kinda working out how we had planned. I emailed back that day saying we wanted to move forward.
We went to the Baby Bachelor interview and you guys I was sooooo nervous like Tomas kept telling me "I have NEVER seen you this nervous before". I thought I was going to throw up like 25 times. I couldn't shake it no matter what I told myself to try to calm down. When we walked in we were greeted by about 6 people and they began to fill us in on more information about the kids. We got to see pictures of the little girl and the more we learned the more peace we had.
When we left the interview I knew I really wanted those babies. I knew I needed to trust God and that ultimately He knew what was best for us but seeing pictures and having more information took it to a whole other level! We waited about a week before we finally got the call that we were chosen. Longest week of my life but we got the final rose 😉 .
The following week we met with an adoption specialist at Children's Home Society (that's who we were getting the kids through) and went through this process called disclosures. This is where they disclose any information about the child, their history, and potentially their parent's history if they have it. We were then asked again if we wanted to move forward, which we did, and we scheduled our first visit. The visit was scheduled for the next day and then they told us we could have her for the weekend. We left and I ordered too many things on Amazon 😉 .
The next day we met at a Panera Bread! Again, I was so nervous! Would she like us, is it going to be awkward, like "Hi, you don't know us at all but we are going to be your parents in a hot second, ok?" Adoption is so beautiful but there are just some things that are undeniably weird about it lol. But when we saw her, it was game over. She was shy but so precious and sweet, We knew she was ours.
The next day she moved in! Technically it was supposed to be a weekend visit but we didn't want her to leave! I could not even handle the thought of it! We had to go out of town for a couple of days the following week so she stayed with her amazing Guardian Ad Litem. When we got back from the trip, I was so excited to never have to leave her again.
I have to do a whole separate post on this but the connection was pretty immediate. I can't explain it but everything has felt normal and natural from the very beginning. Mia (we did change her name to this) was shy in the beginning and pretty reserved but got comfortable really fast. Now she feels and acts 100% ours and it has been just six weeks. More on all this soon!
Ok so now baby boy! So about a month into Mia living with us we got a call that baby boy was born five weeks early. He had to stay at the hospital for about a week and a half but then we would be bringing him home. We were so excited and started to get things in order. I need to do a whole other post on the journey we went on to get him after that but I would like to keep this post more positive. The short of it is that it was emotionally exhausting and didn't end up getting him until he was almost a month old. But now he is with us and all is well, and in this moment our family feels so whole and complete.
I am still in awe of how God knit our little family together. I pinch myself on an hourly basis that this is my life and that these beautiful children are ours! In a few months both children will be officially adopted by us. For the time being we can't post pictures of their faces on my blog or social media, but I at least want to give you guys an idea of what they look like!
Thank you all for the love and support from the very beginning! Love you guys so much!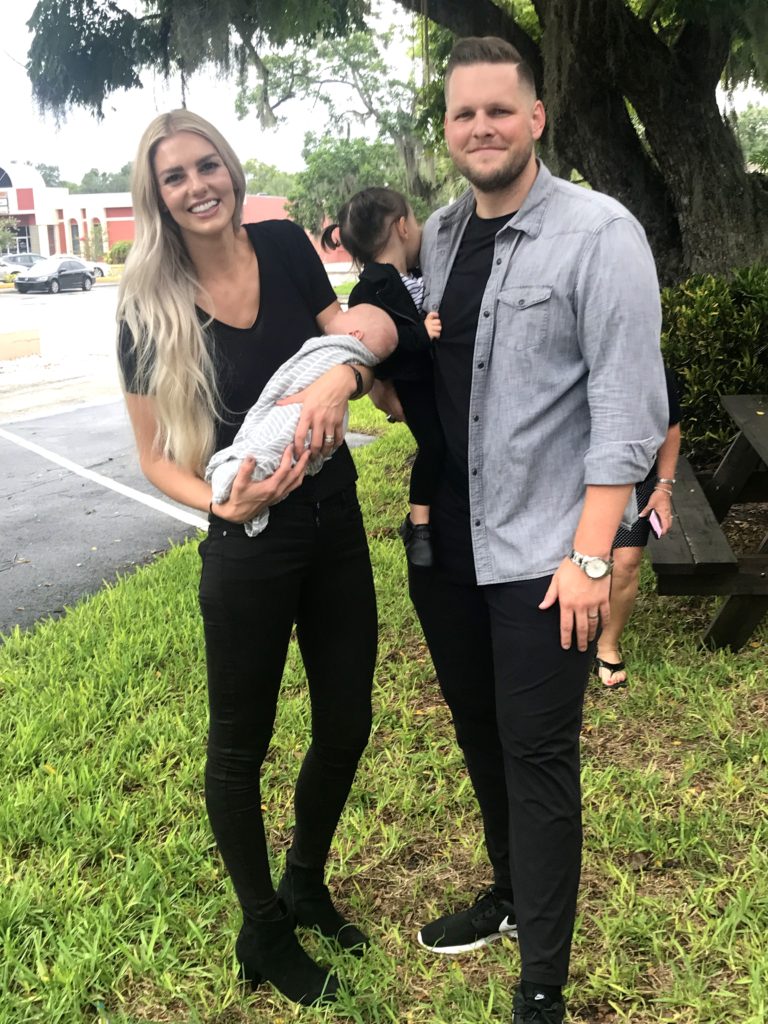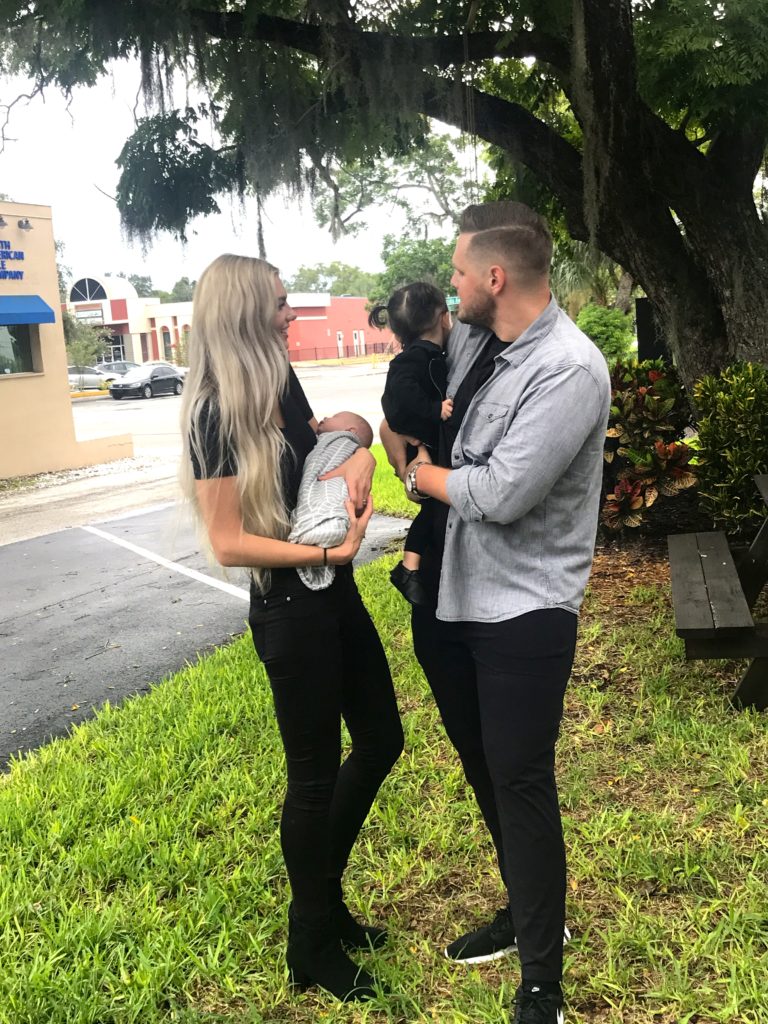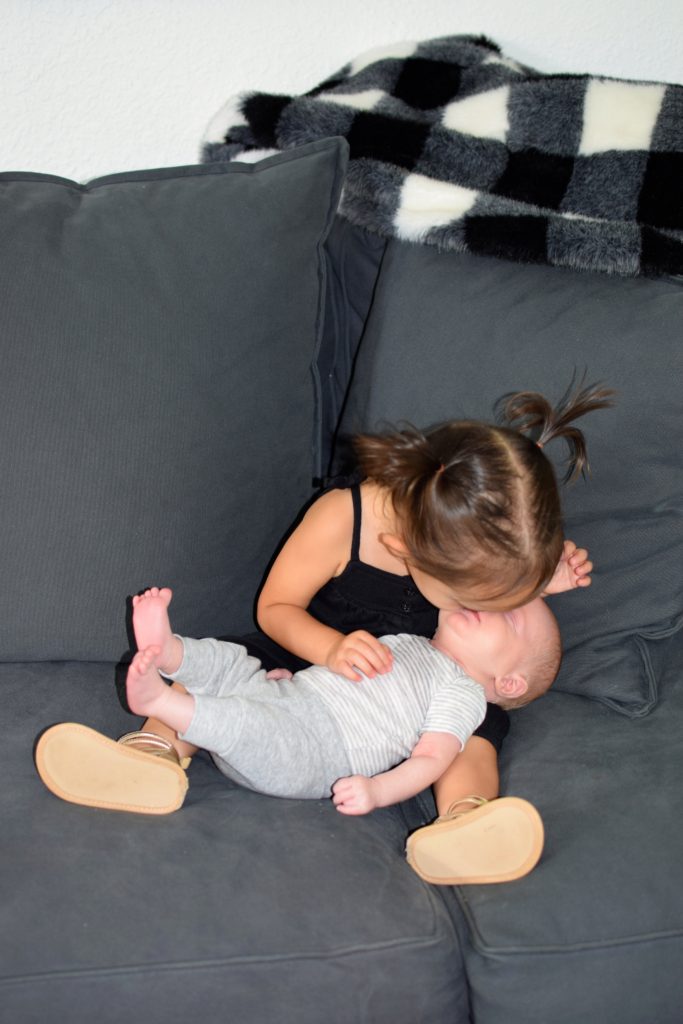 SaveSave
SaveSave
SaveSave
SaveSave