I'm going to be honest with you guys and share that it takes me awhile to process through a season. Something will happen and I will spend months having it in the back of my mind, dissecting it's different parts, pulling back the layers, and looking for answers constantly (I get this from my mom, thanks mom). It can be annoying for me, because part of me really wants to just let it go, but the self-awareness junkie in me just can't. I wanna share about one of those seasons with you…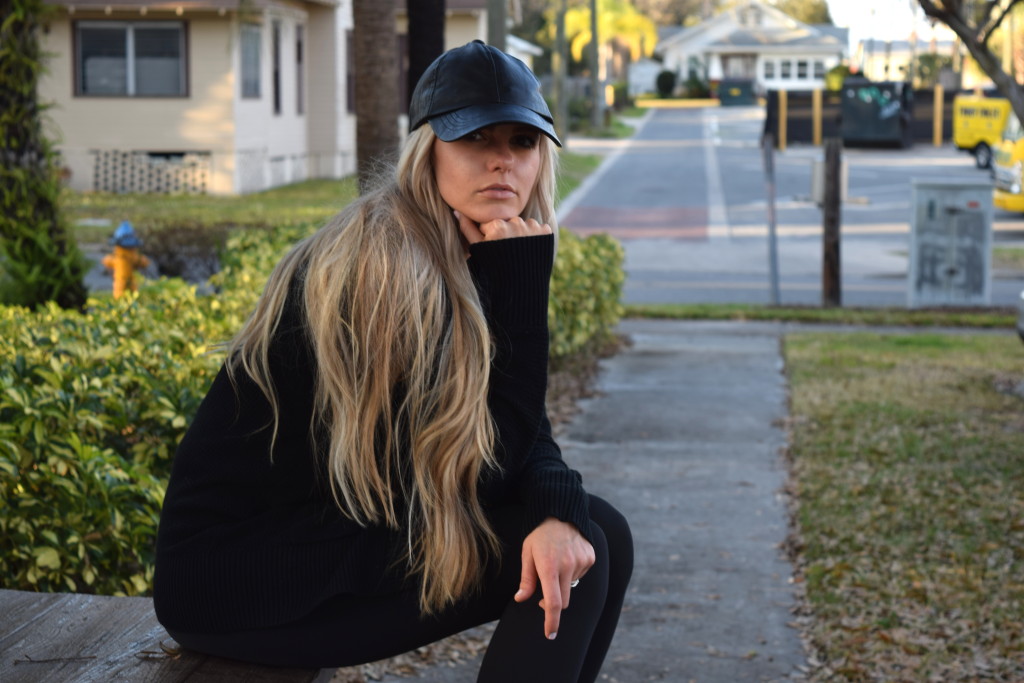 So once The Balance Culture launched (not even the studio yet just the website) things were in full swing, life went from 0-100 and it seriously was a blast. Then the studio came into the picture and life was in even fuller swing, like throw yourself off the swing and roll around type and the adrenalin was pumping hardcore everyday because it was an adventure, I was starting something new and life was changing fast. Studio opened (September) and you can just amplify that by a hundred so basically you get the idea.
Even once the studio opened there was still so much to get done, it was the first for everything so of course it all took longer but eventually everything had a rhythm. The middle of November came and things slowed down in terms of things that needed to get done. Ruthie came on full-time and was in charge of all studio admin and just about everything else. At this point I kinda hit a wall and didn't know what to do, I literally hate to admit this and cringe as I write it but I was bored. Life was nonstop and then came to a screeching halt and I was lost.
I felt so guilty that I was feeling this way… everything was going so great (like couldn't be going better), my team was so amazing they basically functioned without me, and I just didn't know what to do. I missed the season of building and not knowing, the things that were super stressful in the moment I now missed so much… I literally felt like a crazy person.
I felt like this for a month before I said anything to anyone. One night Tomas and I were sitting on the couch just chatting and then all of a sudden it came over me and I felt like I should share with him what I had been feeling. I was so hesitant because Tomas had been working so hard to have my dreams come true that I didn't want it to be the huge slap in his face, but I was bottling it up for a month and just needed to get it out. Before I knew it the waterworks started and I couldn't hold it back, I shared with him how I felt like I wasn't being challenged anymore, had become bored, and didn't know what to do. He just held me as I cried and told me it was going to be ok. I couldn't believe how emotional I was about it (if you know me, I am not a very emotional person at all, sometimes to a fault, so this was a pretty big deal). He told me we would figure it out but honestly it was just so nice to say something and have it be acknowledged.
Side Note: So please hear me in this, I am not saying I wanted to close the studio or sell it or anything like that, I just felt like I wasn't being challenged in anyway, so I was feeling bored, but just with myself and responsibilities.
Tomas prayed for me that night, and from that point on it was just something I prayed about and decided to give to God.
About a week later I met with my best friend Christina for lunch and I decided I wasn't even going to mention anything (again I didn't want to sounds ungrateful and annoying), but she asked me a question (probably nothing that even had to do with any of it) and it all spilled out. I gave her the reader's digest version and her response was, "Kirstin, I would be shocked if we sat down here today and you told me you were content with everything and were just going to stay put, that is just so not you!". Then she continued to mention all my other passions that I had but had placed to the side while I was building the studio because I had to. At that moment I realized I was the one word that I had told so many, including myself that I was not, an entrepreneur. I needed to be constantly challenged, always creating and dreaming, and always moving forward never looking back. Yes the studio, blog, and nutrition counseling are awesome, but I needed to move forward and start striving for what was next! Over the year I have become obsessed with creating and putting those ideas into action, I live for it, it is such a big part of me I just had no idea. #selfawarenessidiot
Well after that convo I went into full swing of "what's next" and started planning for the next phase of The Balance Culture and then my own personal branding and planning. I seriously came alive you guys, all those feelings left and all guilt disappeared.
I hired Hillary and Jason Demeo who are business consultants and started meeting with them the beginning of January about myself personally and the planning of The Balance Culture future. They again confirmed that the way I was feeling was just part of the business process and this is how people avoid having their business get stagnant. Again I felt another notch less crazy. Side note: They have been amazing if you own a business or just need to get your personal 'ish' together hire them because they are legit! 😉 Contact them here >>> curiocontact@gmail.com
Ok this is the last piece, then last week my sister Tara sent me this Ted Talk that she had been telling me to listen to for like five months and I finally listened to it! It was SOOO good! Perfect for people that feel like that have many random passions (definitely myself), find themselves constantly taking on new challenges, how the world can use people like us 😉 (always a good feeling). So much of what was shared resonated with me and again made me feel less crazy, are we seeing a theme here? 😉
Click to watch!
So since then so many new things have been in the works! Here are a couple of things to update you guys and give you a fraction of an idea of what is taking place!
Website split. As you can see the website looks different. The studio has continued to grow and so has the information about it. Same is true for my blog and personal brand. I didn't want there to be confusion so we decided to split the two to make it more specific for people following the blog vs. finding info on the studio. We created a landing page to give someone the option to easily choose what they are looking for but easily get from one to the other. HUGE shout out to Grant and Marissa Nieddu for their business Spark My Site and their countless hours of rebuilding and building the sites. They over the top killed it you guys and if you are needing a website or two they are your people!!!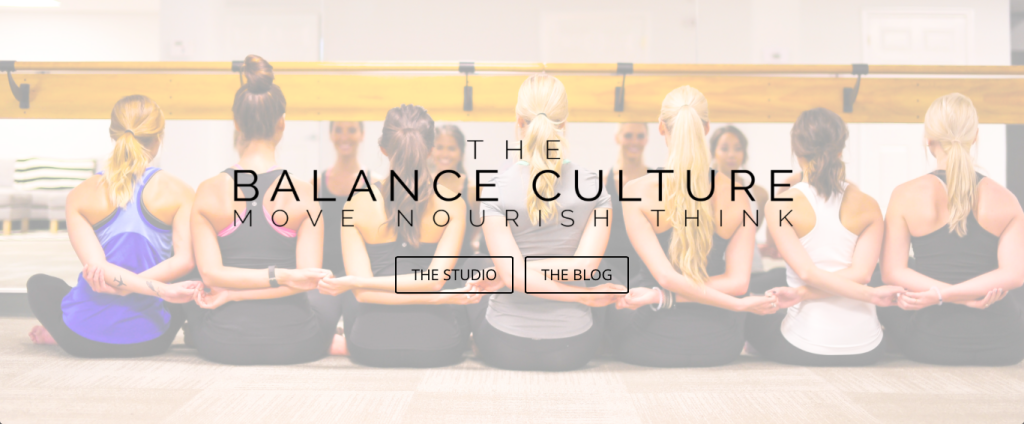 My brand has been growing on the side for a while now and I just decided to fully take the leap as "Balance Babe" with this new site. I have a lot going on with the studio but I also have a lot of passions developing on the side like writing, speaking, modeling, ect. I wanted to give a space to this info to make it clearer for myself and my followers. So feel free to browse around and check out the page!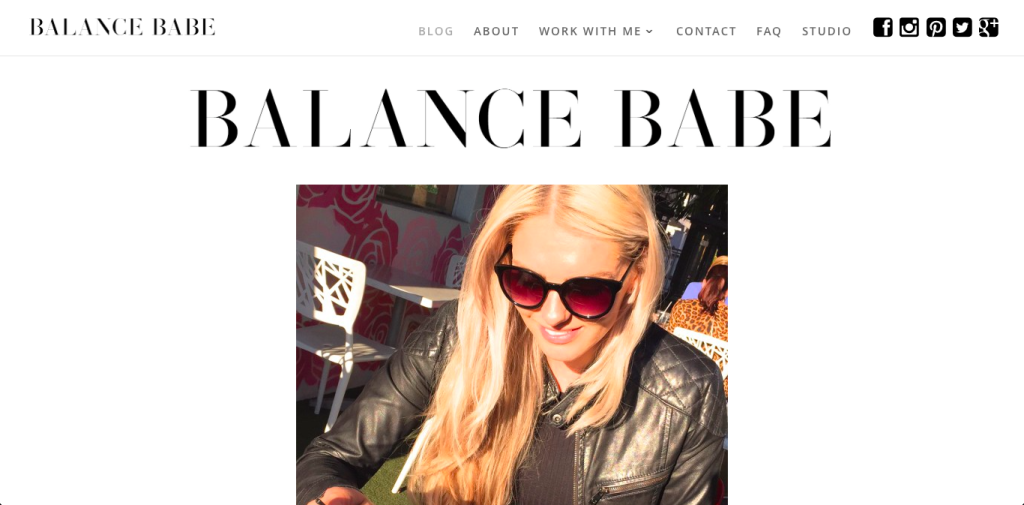 We continue to add to the studio with one of our biggest new projects being BC Girls. BC Girls is a program we are launching for our middle school and high schoolers. It will consist of classes, coaching, and programs specific to them including a one week workshop this summer! My teenage years were not good and filled with a ton of insecurities, negative body image and low self-esteem. I think targeting this group and helping them think and talk through these things will prevent so many issues down the road. BC Girls will be huge on prevention. This is such a strong passion of mine and has been for years, I could cry about how much it means to me that this is now a reality.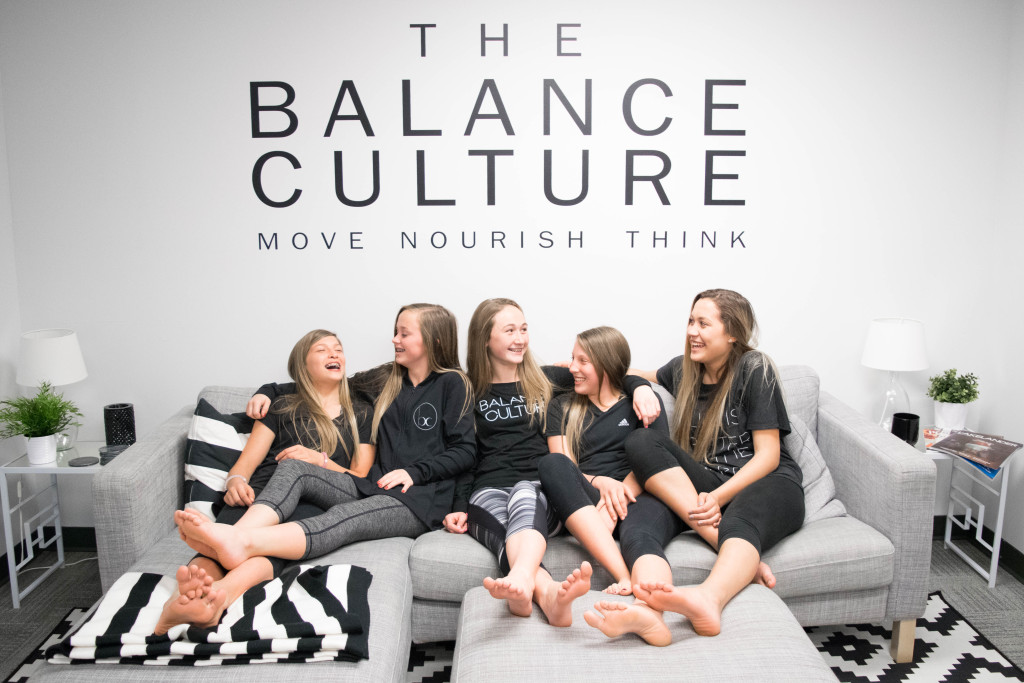 I don't want to disclose everything in just one post but for now I am super excited about these things! I so appreciate all of you supporting and loving me and The Balance Culture from the beginning. The support is so unreal and it wouldn't exist without all of you! Thanks for following my journey and I just encourage you if you have some dreams on the back burner to just make it happen because there is nothing like waking up everyday and chasing your dreams!