Some things are just awkward to navigate with adoption. Like, how and when do you do their rooms?! When we were first told about Mia I had no idea how much to do ahead of time (I mean our notice that she was being placed with us was just a few days before she moved in lol). I started pinning and planning but I kept feeling like I really wanted to get to know her first and make sure it was something she would really like. So when she moved in we had her crib, dresser, and some decorations from when her room was the guest room and kinda left it at that for awhile. We got Baby Boy just a few weeks after she moved in so it really was a whirlwind and even though I love interior decorating it was the last thought on my mind.
A couple months later we finally found our rhythm and I could start to think about it. Mia's birthday was coming up so I thought it would be the perfect present for her. I now really knew her and knew what she would like (I am so glad I waited). I wanted it to be a clean and minimalistic look to match the rest of the house, but also have a girly/princess vibe. I feel like I was really able to achieve that!
We decided to upgrade her to a toddler bed even though she was young we felt like she was mature enough to handle it, and she's been so good about it. Plus, I love waking up to her standing by my bed staring at me waiting for me to open my eyes, and when I do she says "Hi!" and gives me a double hand wave, and then nuzzles her head into mine (be still my heart!).
I really spent a lot of time paying attention to the details of this room, I wanted to it grow with her but also be appropriate for her itty-bitty-two-year-old-self. I love the little reading nook, and the House of Belonging custom frame above her dresser is probably my favorite. My mom got it for her and I might have cried the first 10 times I read it. It is perfect.
When we did the room reveal Mia freaked out, she looovveeedd it! I love being her mom and getting to do these things for her, she deserves the world! Here are some pics and links to Mia's room! As always, thanks for following our journey XO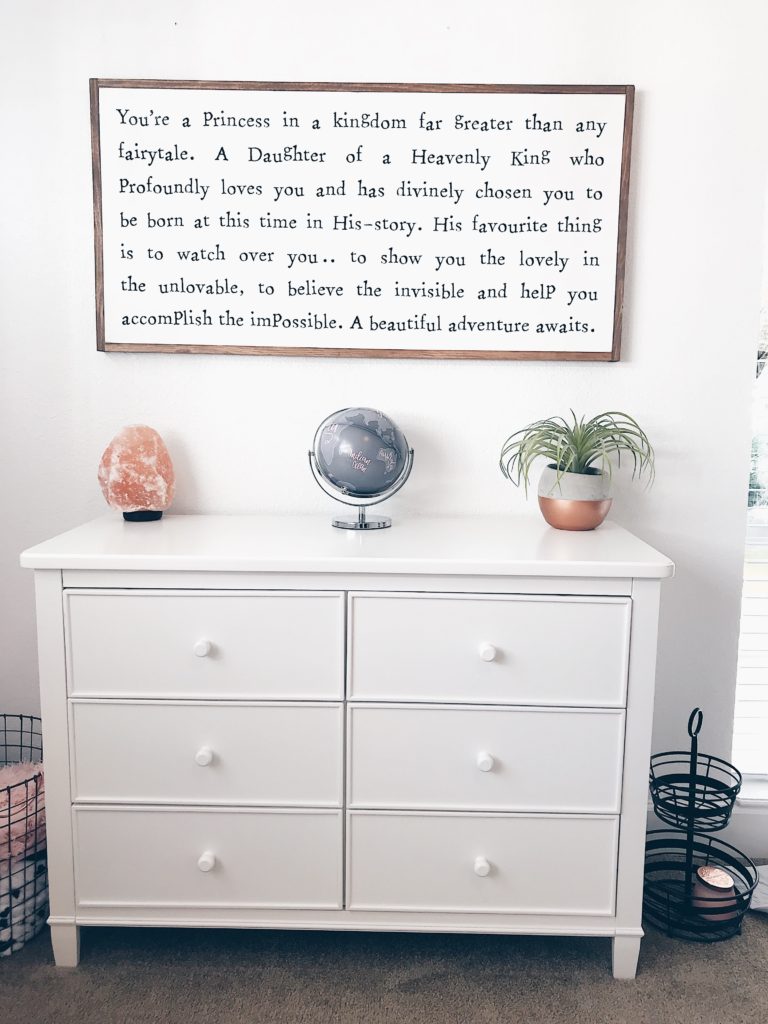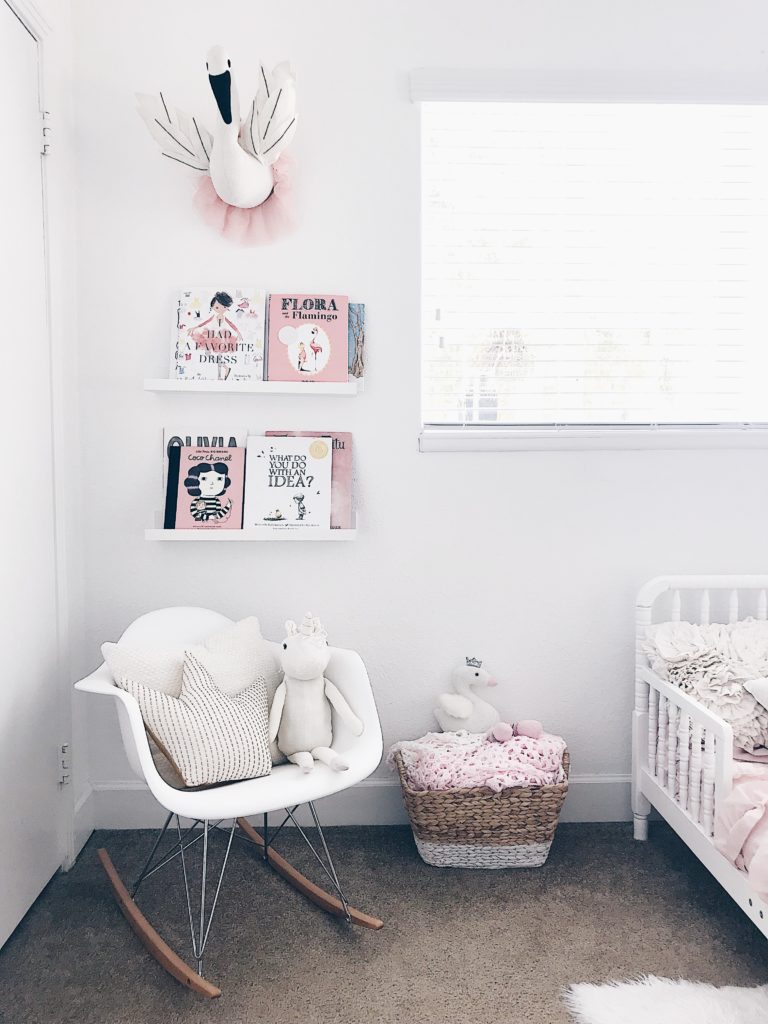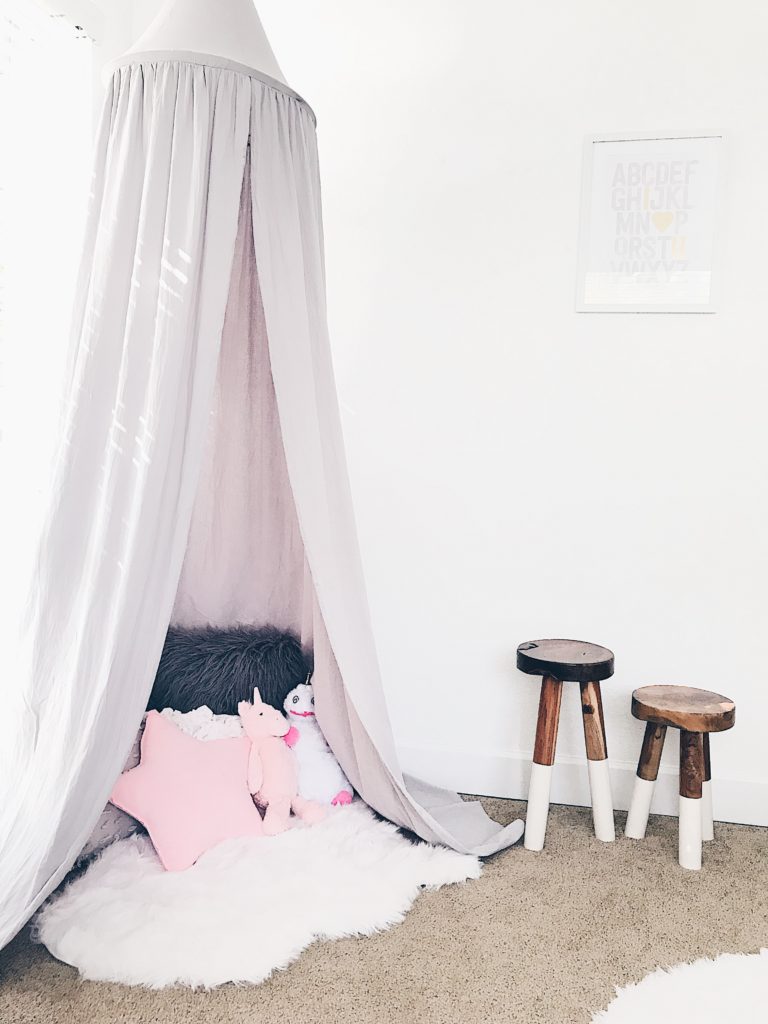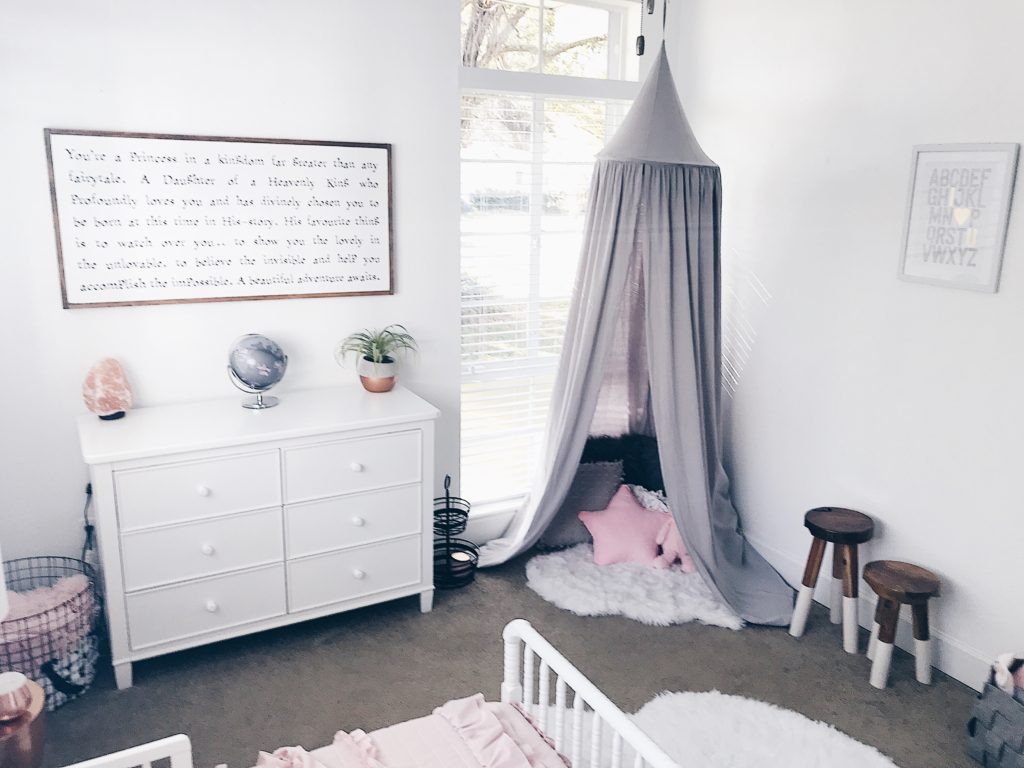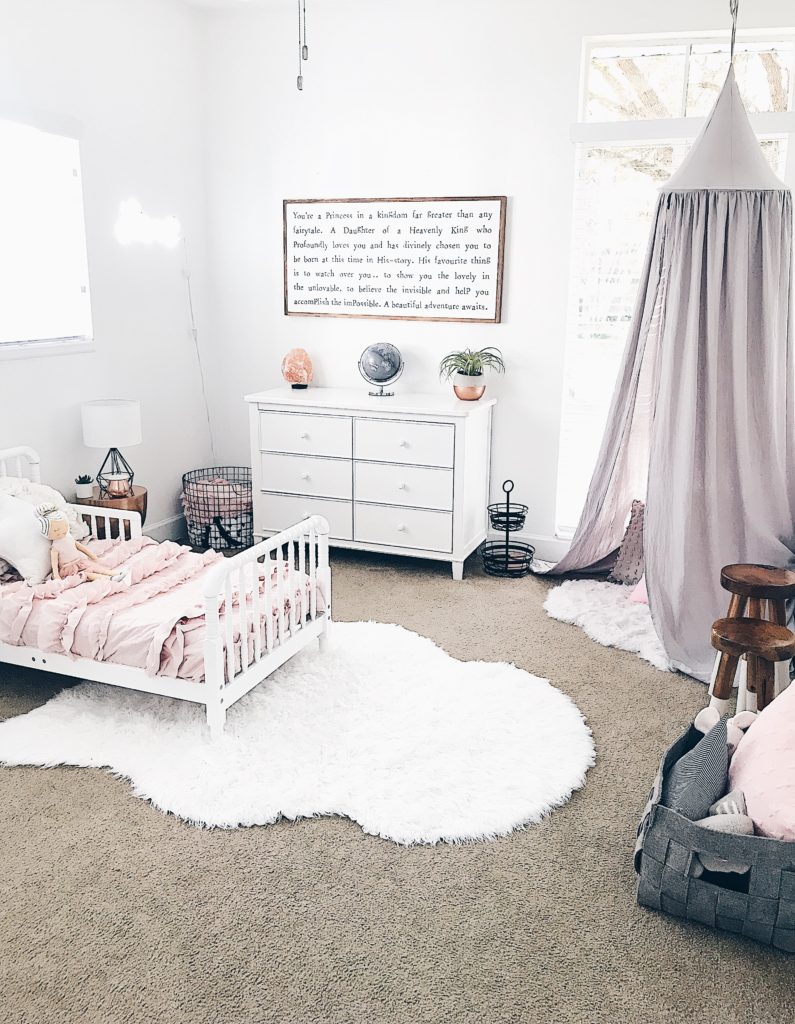 Toddler Bed | Dresser | Canopy | Stools | Swan | Framed Graphic | Bedding | Rocking Chair | Book Shelves | Sheets
Star Pillows | Love Neon Sign (similar here) | Rug In Canopy | Crown Pillow | Ballerina |