Ok, let's talk exercise schedule/routine! Previously, I have shared with you about my journey with exercise and how I was able to come off my anxiety meds because of it (here). So, obviously I am for it and have pretty much made my whole entire life all about it (whoot whoot The Balance Culture Studio)! I think to stick with anything you have to keep it interesting and continue to spice it up (this kinda sounds like a marriage pep talk, it's not 😉 ). So, with my workout's I am constantly on the search for new, fun ways to get a workout in!
I have tried a bajillion different types of things (Yoga, Pilates, Running, Walking, Boot Camps, TRX, 30 Day Shred, Insanity, Barre, and Bikini Body Guide, to name a few) and they have all served their time and place. I love to get a hard strength-training workout in, but also love my walks with my girls (you know who you are, kissy face emoji with heart). My goal is never to burn a certain number of calories or even to get rid of a particular layer of undesired "cushion" (what? love handles? who?). The goal is just to get moving at least 5-6 times a week. I am not gunna lie, sometimes those weeks consist of all walking (power walking, 😉 . Picture me and a friend, arms pumping back and forth while we are on the move with bright pink ankle weights and Sketchers Shape-Ups, ok not really, but really) and I really LOVE every second.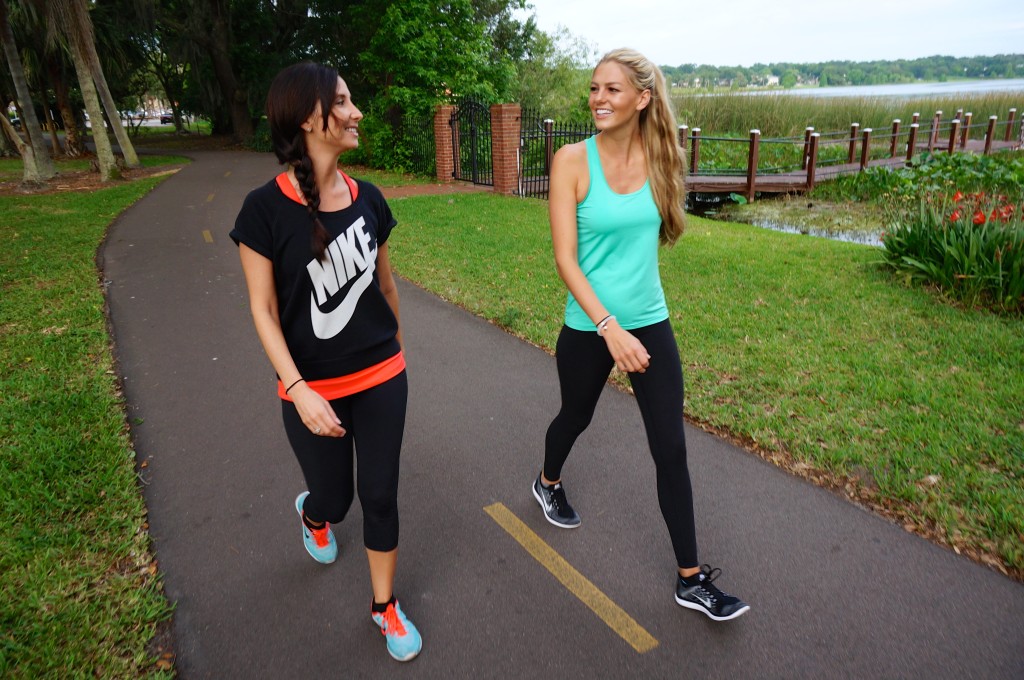 I think one of the main reasons people don't exercise is because they feel like they have to make this huge life altering commitment… no, no, no… Just get moving!!! Just see it as part of your lifestyle, as an additional way to take care of yourself, a way to be your best self physically, mentally and emotionally! Make it less about obtaining a certain look and more about obtaining a best you! (You can quote that 😉 ).
The answer to your questions about the types of workouts I am doing right now, I currently teach A LOT of Pilates. So, sometimes that is my workout for the day. This is kinda hard for me because I really like to have a specific workout time for myself which is why I have been loving my walks. Running has been pushed to the back burner for this reason. I think it's also important to integrate weights, so I try to do Bikini Body Guide three times a week. It sounds girly and prissy. Don't be fooled; it is not. You will want to die and you won't be able to breathe, but you will get stronger! Ok, it's not that bad, but it is. Think plyometrics meets strength training meets death. Check it out! It's an ebook (you can also print it) for $60 and I have it on my iphone, ipad, and macbook. You can pretty much do it anywhere with a couple of hand weights, so it is super convenient in that sense and it's only 30 minutes! It normally takes a long time for me to see results from a workout, but with the Bikini Body Guide that is not the case. I usually look so much stronger after a couple of weeks! Super motivating! If you have questions about it, holler atcha girl!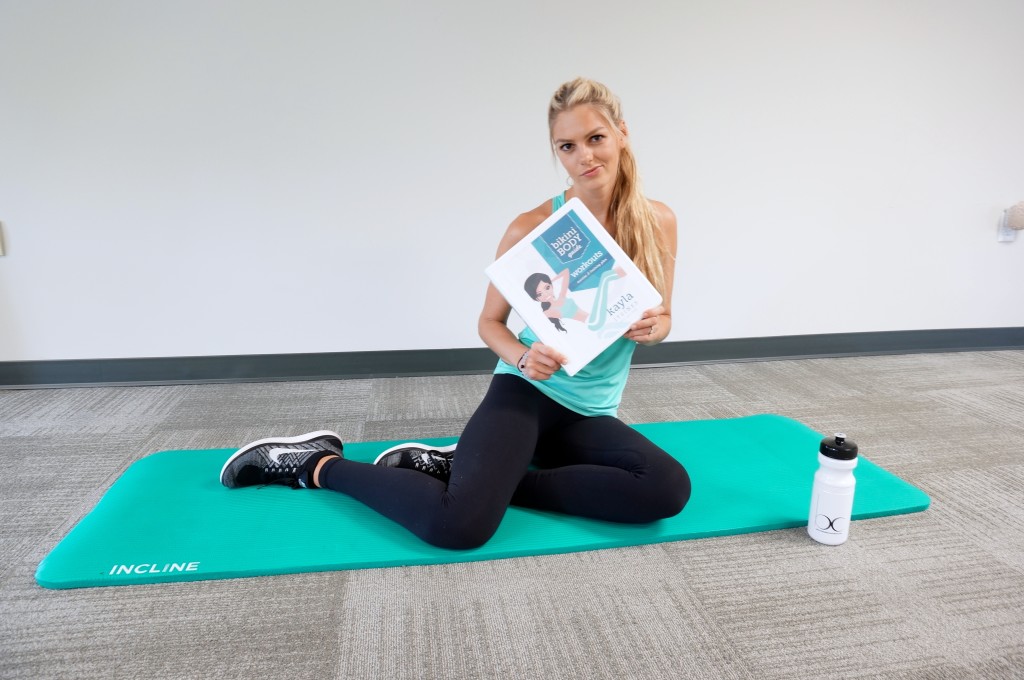 I have mentioned before that I don't like to work out longer than 30 minutes a day (my walks tend to be 40 min). Ain't nobody got time for that! So, I keep it practical, so that I can keep doing it! I will tell you, I am in way better shape with my consistent 30-minute workouts then I was with my 1 ½ hour workouts which were more sporadic. Consistency is key friends! So, set some goals this week. Find a buddy, go on some walks and get moving! We got one life and one bod peeps; let's treat it right (blonde dancing emoji girls)!
P.S. The Balance Culture's (Lakeland) classes (Yoga, Pilates, Barre, Cardio Kickboxing, Body Pump, Boot Camps, Walking groups and more!) will launch in September and I might be biased 😉 , but that sounds like a great, fun way to get your bod moving in a great atmosphere with phenom instructors and to be graced with my (fill in the blank) presence!