I understand that going out to eat all the time is not the healthiest thing in the world. I am guilty of LOVING restaurants, so when I do this I try to pick healthy options! I love going out with my girlfriends during the week for lunch and then with Tomas for date nights over the weekend! I really don't like cooking so when someone else will do it for me I consider it a win in my book! I like the conversations that take place over food and just chilling in a restaurant. I know it's a little weird, but I love it and I don't think it's changing anytime soon.
Quick story: Tomas and I ordered this crazy detox thing where you drink these crazy concoctions and it is supposed remove plaque on your stomach lining which can lead to cancer. It is a good thing to do for digestive health blah blah blah, you know the spiel. Tomas ordered the ten-day and I ordered the three. I got all ready for it took off from work so I could just chill and break up with my stomach plaque (which I constantly called tar). Tomas started the day before me and kept telling me how it wasn't very bad so I was ready ready. The morning came and kid you not I made it two hours. I was literally dying!! I couldn't even deal, I just kept thinking about how I would be missing brunch on Saturday and Sunday and was devastated. Tomas made it all 10 days BTW, but I still hold on to my two-hour victory, which was still VERY intense 😉 So there you go, I love restaurants and we are not breaking up!
Ok so you know those annoying people at the restaurants where it takes them an hour to order because of all the substitutions that by time they are done it doesn't even look like the original meal they ordered? Yeah, that's me… I do sub a lot of things out and I feel like if I am paying for something I want it to be the best way I will enjoy it (and healthiest)! I try to be as nice and as respectful as possible and I am always understanding if my order gets messed up, just a little tip there 😉
Fave Restaurants:
As an app I usually get the tofu summer rolls or the mushroom and tofu soup. Every now and then I get the ginger salad (mostly in the summer).
I order the number 37, which is broccoli and rice with some type of meat. I ask for extra broccoli and my "meat" choice is tofu. Sometimes I don't even get the rice it just depends on the day. I don't get the fish sauce (don't even ask me what that is but it sounds gross) and I ask for white sauce on the side! That 'ish' is liquid gold and I usually go through two!
I love the seaweed salad! It is so good for you and even such a great snack! I order this as my app and then two California rolls, no roe (it's the fish egg stuff), with spicy mayo on the side. Tomas usually orders a volcano roll, which is freaking divine so I take some of that topping and put it on my cali roll! If I am starving I will sometimes order edamame or a ginger salad as a app as well!
It might surprise you guys that I love Burger 21! I freaking love sweet potatoes fries and I feel like theirs are the best! So if I am splurging I am for sure heading that way! I love their black bean burger and I get it on a lettuce bun or the black bean burger in one of their salads!
One word, pizza. They offer gluten free crust so that's a win in my book! They also use truffle oil, which is white-sauce-liquid-gold's hot cousin! I usually order this pizza after a big accomplishment and go to town (like each time I finish another fitness ceritication)! I love their truffle popcorn, cheese and hummus plate, and then finally their GF Stone Pizza! All to die for! If you need a place to celebrate this is your jam!
This is a cute place that recently opened up! Sometimes I seriously crave juice! I own my own juicer now but every now and then I'll be driving around town and just want one so I stop in there and usually order the Alpha Kale.
Tomas and I love Grillsmith! It's been our #1 fav place recently! I love their black bean burger (you have order it off of the lunch menu), salmon (when I'm in the mood), and mashed cauliflower. Tomas usually gets the pumpkin crab soup and I snack on that!
All right head down the line with me! I get the veggie salad, sometimes if I am craving carbs or did a bunch of workouts that day I get three corn tortillas on the side and put the contents of the salad in it. I get both beans, peppers and onions, mild salsa, corn, guacamole, cilantro and then the smoked Tabasco on top!
Frescos is a little gem! I like their lunch and dinner options a lot! Tomas and I usually split the Caprese Salad as our app and I love their Ahi Tuna Salad! This is probably my favorite place to order this from!
Fresh Kitchen (Tampa)
OH EM GEEEE I could go on and on about Fresh Kitchen, it is seriously my favorite place to eat in the world! Similar set up to Chipotle but so many healthy fresh options its ridiculous! Any chance I get I am eating here! I get the sweet potato noodles and kale as my base, mushrooms and brussels spouts/ brocili as my veggie, tofu as my meat, guacamole, and the kale and white ginger dressings! Ugh just typing this my mouth is watering!!!
Seasons 52 (Tampa)
This use to be me and Tomas' favorite place! We went here all the time and then a couple of years ago just forgot about it. We went for Valentines and our love for it was totally rekindled big time!! They have such great fresh, healthy food! They change the menu constantly and it really is just amazing food! This past time we ordered the sautéed beets and artichokes for apps, and I ordered the scallops on sweet potato risotto! Then to top it off some dessert shooters! Seriously if you guys are in Tampa or Orlando hit this place up stat!!!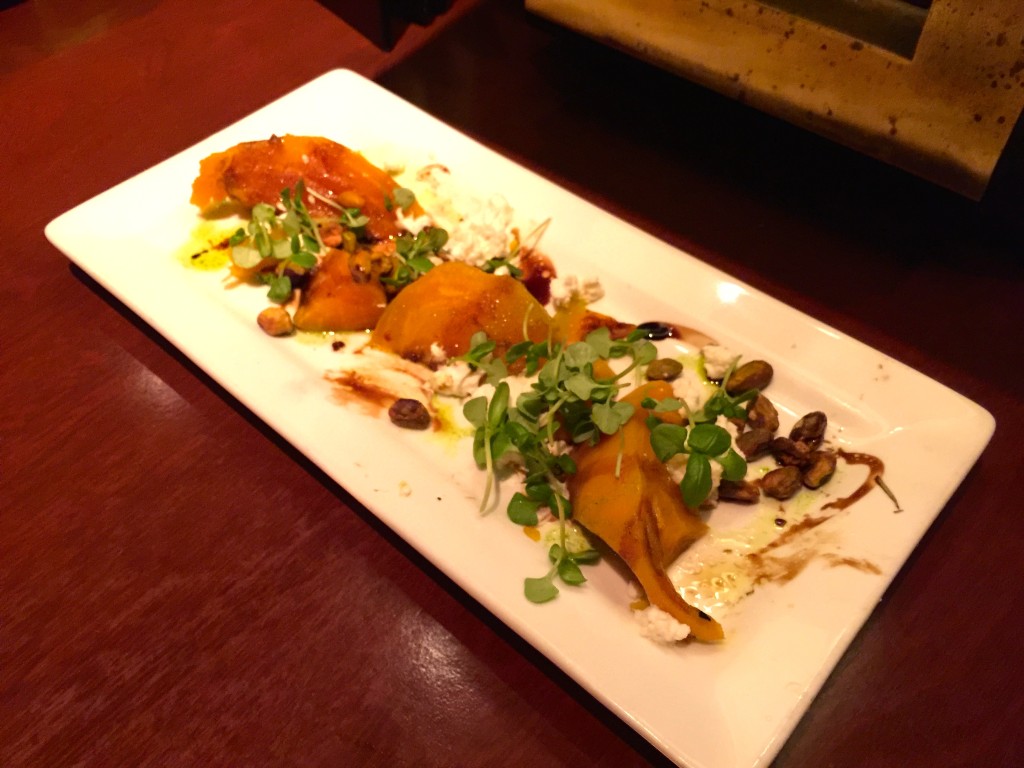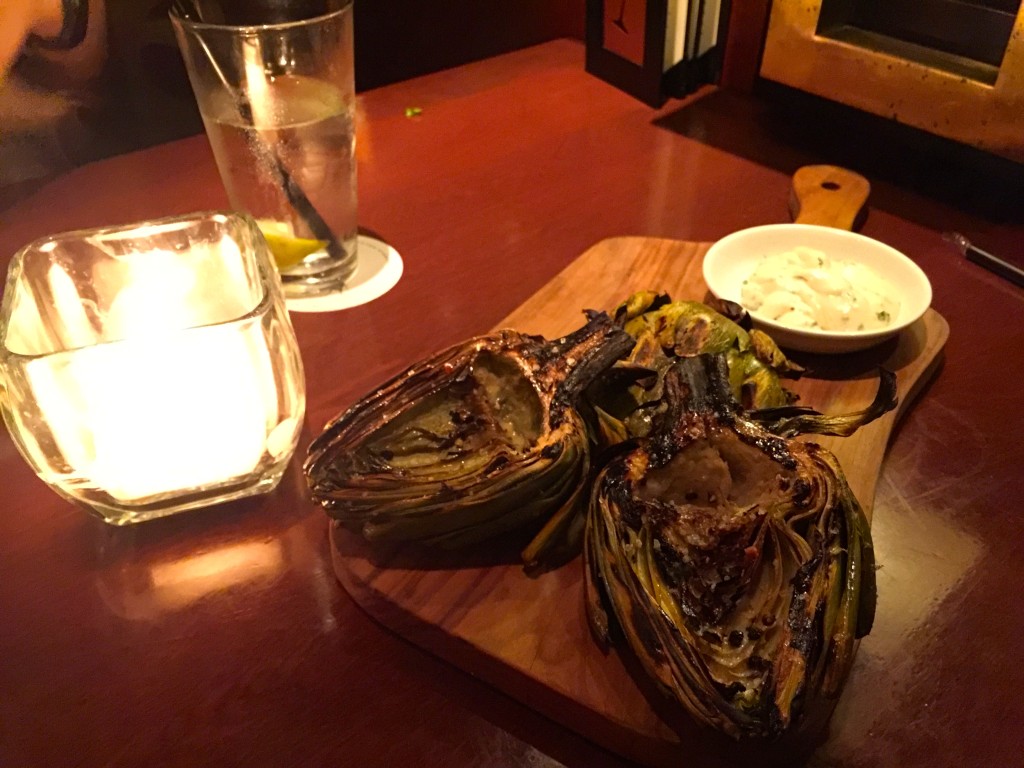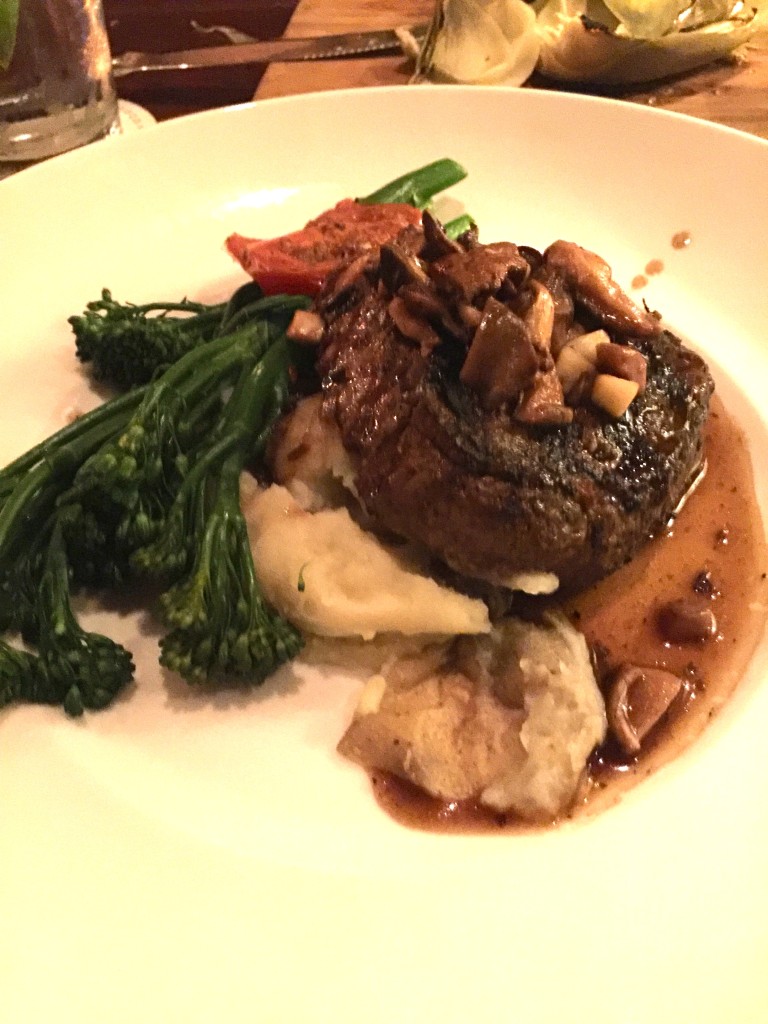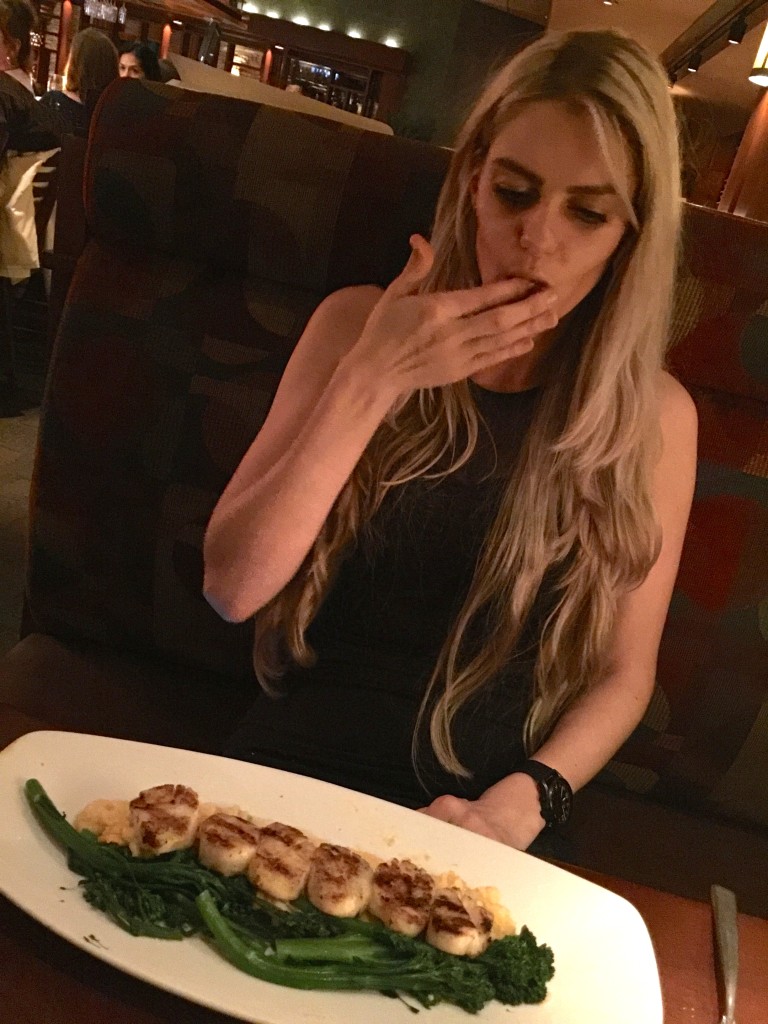 Here is some shots from our Valentines get-away this past weekend to Tampa! It was so nice and relaxing!! Tomas of course went above and beyond, it felt like one special thing after another, he truly is the best!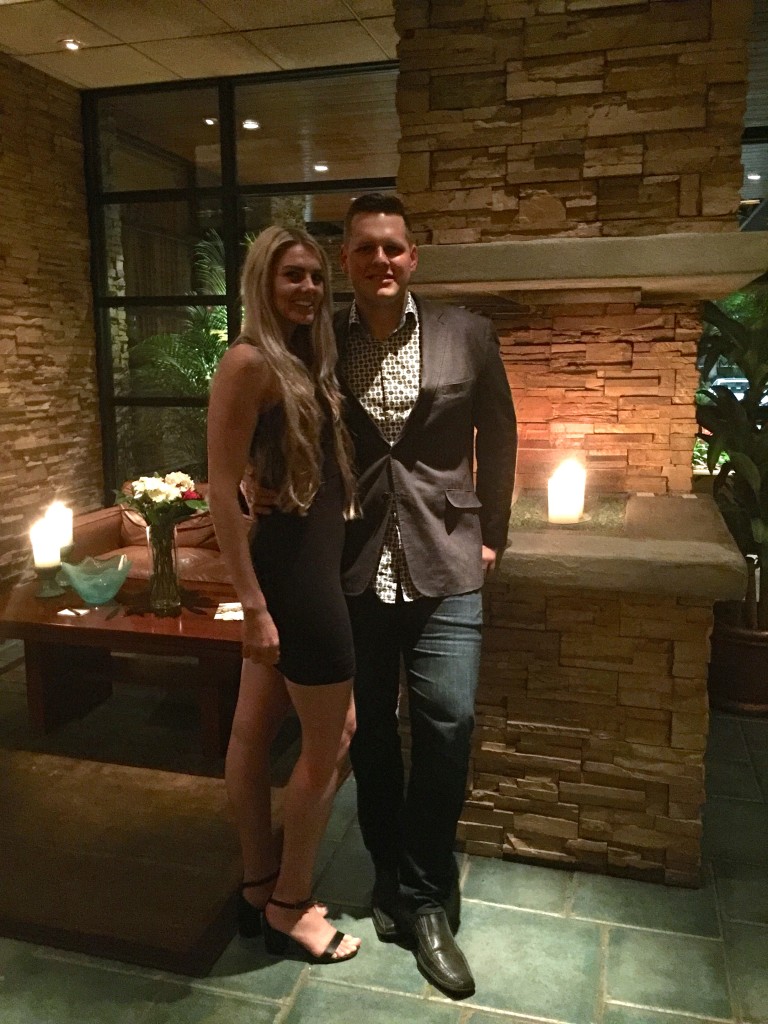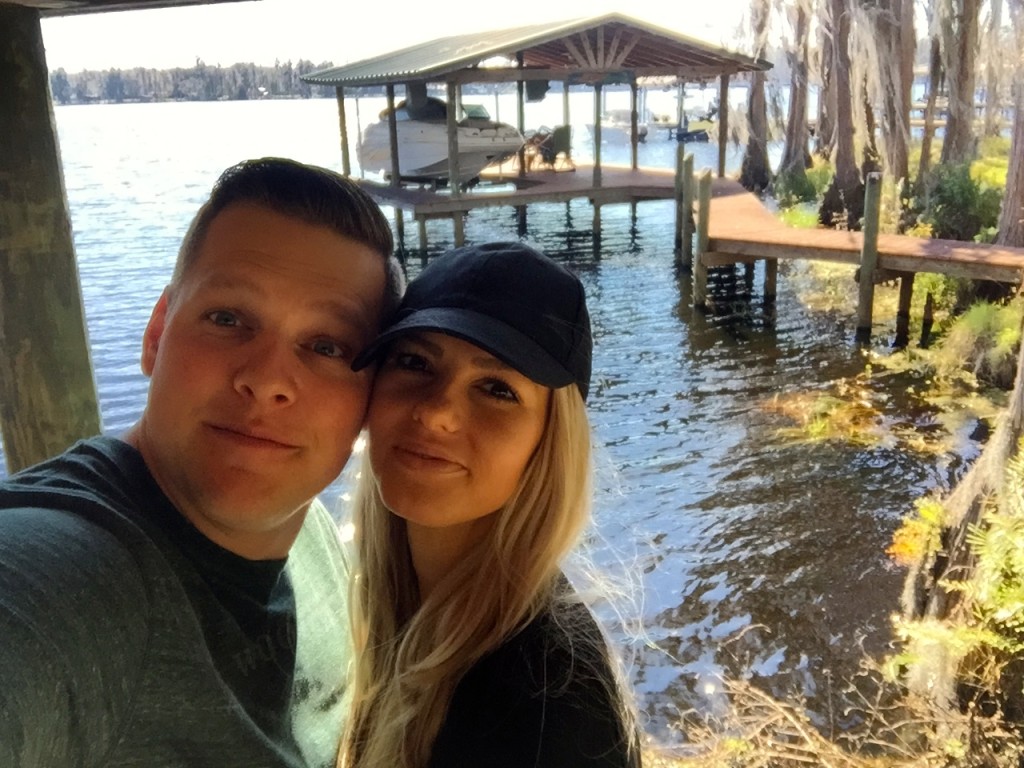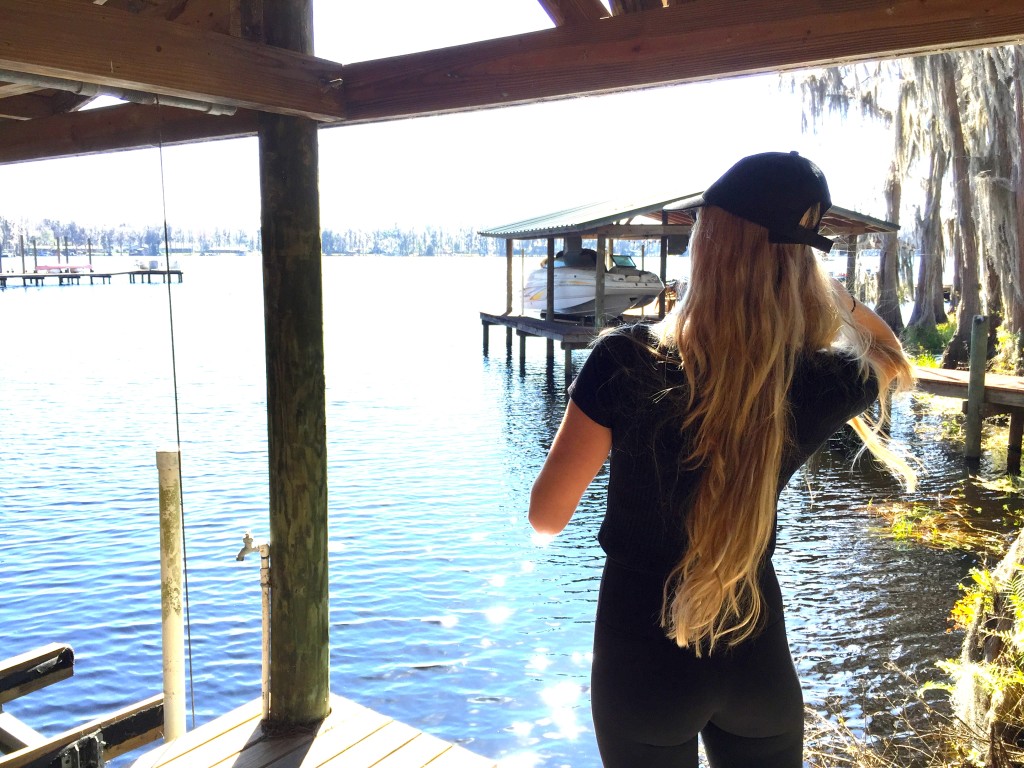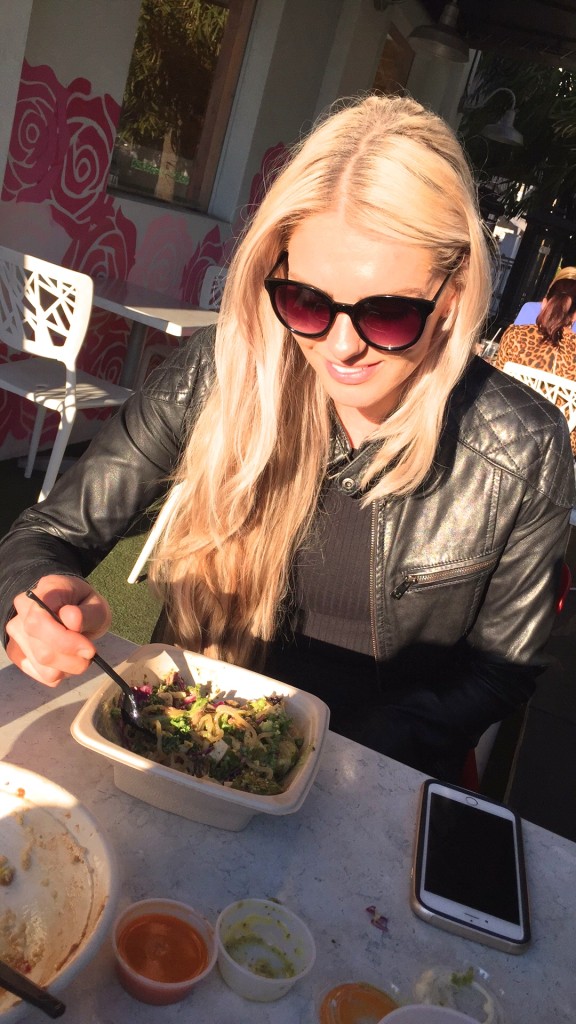 I hope you guys find this hopeful! Let me know you favorite places in Lakeland to eat as well as your fave dishes!!!