We had only been open nine months and I was confronted with the reality that we were we were out growing our studio space. I wrestled with this being the biggest blessing but also feeling like this whole thing was moving so fast and I felt a little out of control (of course exactly where God wanted me 😉 ). I came to the realization that if we didn't move/find a bigger location that we were going to have to start turning women away.
The wanting to stay comfortable side of me, really wanted to stay where we were with what we had. We had full classes, 15 instructors, 7 interns, money coming in, and low overhead. It was a sweet spot, all manageable, and all in my control. (famous last words 😉 )
Then the reality of having to turn women away really began hit me. I became super confronted with the idea of how my comfort came with a cost. I would have to say "no" to women who built The Balance Culture into their day. "No" to women who had found The Balance Culture as a safe place to workout and feel their best. "No" to allowing them to continue to build relationships because we couldn't fit their friends. "No" to the life changing impacts that we were hearing about daily. The pain of this reality became too much to handle that I began to think of the other options.
The pain of turning women away, trumped my desire to remain comfortable. 
The second I made this decision, the doors flew open. If I were to write every detail of everything God did during this season it would be it's own book so I'll just share the main highlights. 😉
The first thing I did was contact Cory Petcoff with Baron Realty who is our current landlord/ owner of our building. I reached out to him first for a majority of reasons, two of the main ones being he is one of the most awesome business men I have ever met. He has believed in The Balance Culture since day one and his support has been a big reason as to why we even exist in the first place. I knew he would be on board to helping us find a solution and I couldn't imagine working with anyone else.
Cory immediately told me about a space he had available off of Edgewood. It was a ton of square footage on a lake. I was open to it, but a little apprehensive about the location. We love being in Dixieland and the community we had there, it felt difficult to imagine not being there. As weird as it sounds I knew God was going to take all my desires for location, square footage, and aesthetics and put them together, I had so much peace about it.
The morning of going to look at the Edgewood location I met with my business consultants at We Are Curio. As I explained the space predicament and our option of the Edgewood location, they felt the same way about how awesome our current location was. They immediately suggested "what if Tomas moved and took the Edgewood location". Some background info here, Tomas is my husband and his business was right next door to Balance Culture and we actually sublet from him at the time for an extremely discounted price. He has always believed in me and The Balance Culture and did everything he could on his end to help it get off the ground. It was actually his idea to have it be a space for my studio in the first place. Tomas is my business partner but first he is my husband and I couldn't imagine kicking him out haha. I knew he was coming to tour this space with us so I decided I was gunna feel out the situation.
We got to the location and it was awesome. Super high ceilings, glass along the whole back of the building overlooking the lake but the location just didn't seem to feel right. Tomas started walking around saying things like "you could have your first studio room here, and merchandise there" and I knew he was picturing everything through BC lenses and I didn't want to leave there with him not remembering if it could work for what he needed because he wasn't thinking about it in that way.
So I pulled him to the side and dropped the bomb. His response "sure!" haha he is so amazing you guys (that's a whole other book 😉 ). He started walking around, talking numbers with Cory, and he was getting really excited. He really loved the space so it made me feel a little less guilty about the whole thing.
We left there that day and things began to move fast. Tomas started construction on the Edgewood space and had the goal to be out of his current location Oct. 1st, at that point it was September. From this moment on it it was a whirlwind, I felt like I was just riding this huge wave and going along with it but also had no idea what I was doing because it was happening so fast.
Tomas moved out, we bought our house and moved, and then immediately started construction on his old space knocking a million walls down and getting it BC ready. I learned a lot about construction turning this time frame. There were so many moving parts and now it was the holidays. We had a set open date of Jan. 2 and we needed to stick to it so we could accommodate our members and new resolutions.
I won't lie to you guys I doubted myself easily a hundred times during this period. 
Was it too soon? Was it going to be too big? Could we handle tripling in size over night? These thoughts kept me up at night.
The only thing I could do was trust God and keep moving forward.
Miraculously everything got done. We not only did the addition but we updated our current space, with renovating the whole front desk area and recarpeting all the floors.
I was nervous during this season, but I also had so much fun. I am extremely accomplishment driven, so when I walked in every morning and it looked a little closer to being completed, I would get so excited!
Monday, January 2nd we opened the doors to the new space and it took off. I hate that I even doubted, but things went to another level. There is no way we could have accommodated all the women had we stayed the same size. It became really clear, really fast that we had made the right choice. We brought about 6 more instructors onto the team and added 5 more interns. Our team is now at 35 women and we are more dedicated to the movement of The Balance Culture than ever!
God continues to prove Himself faithful and He continues to blow my mind.
Below are pictures of The Balance Culture's new space, enjoy!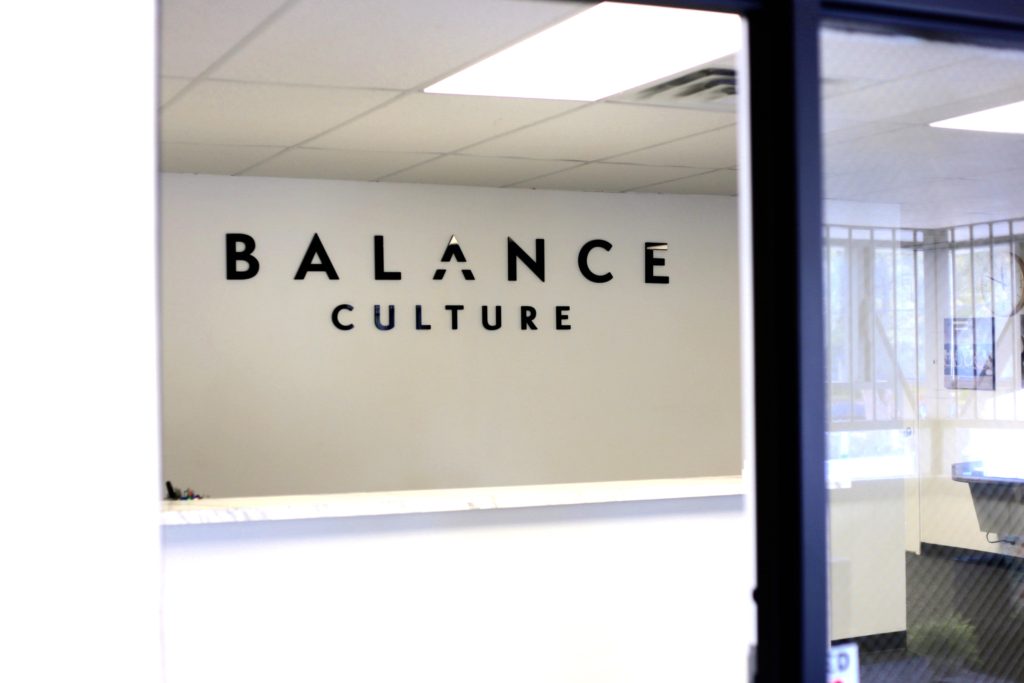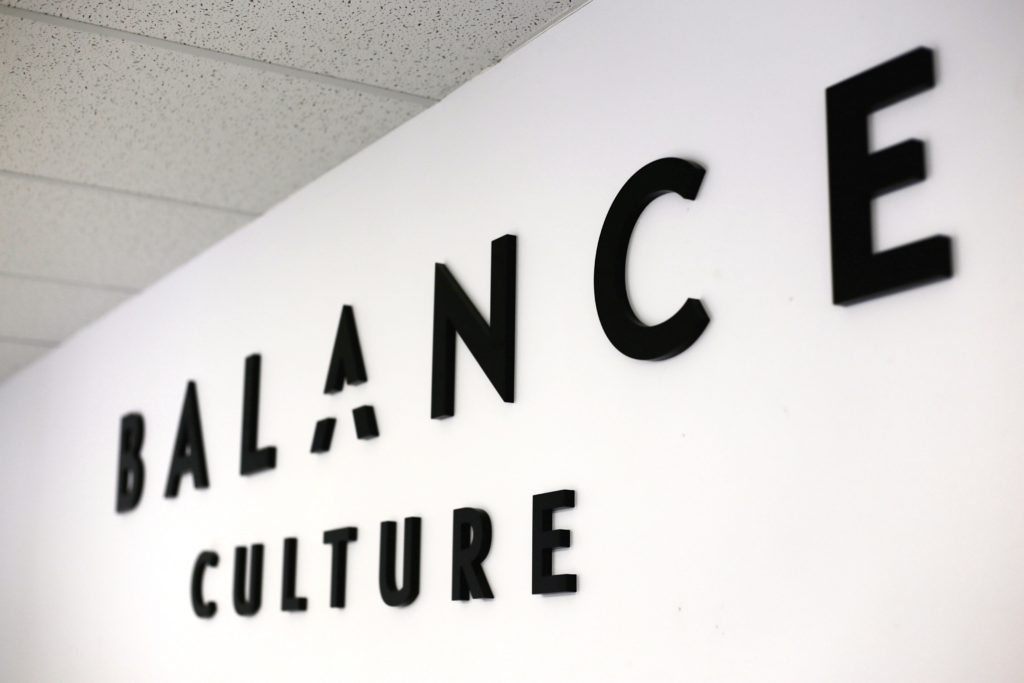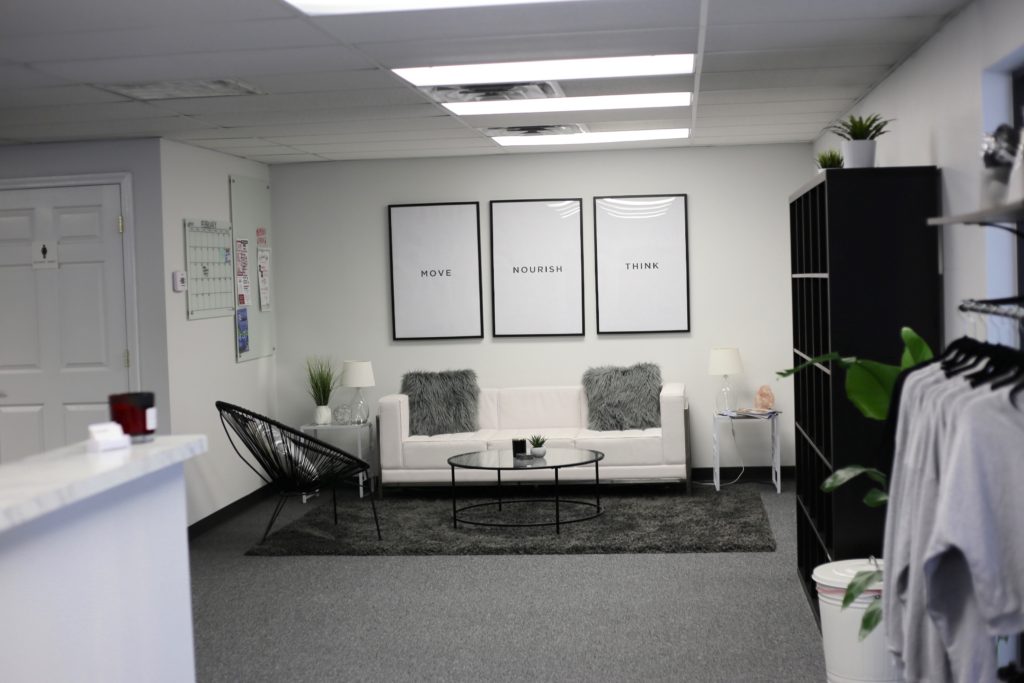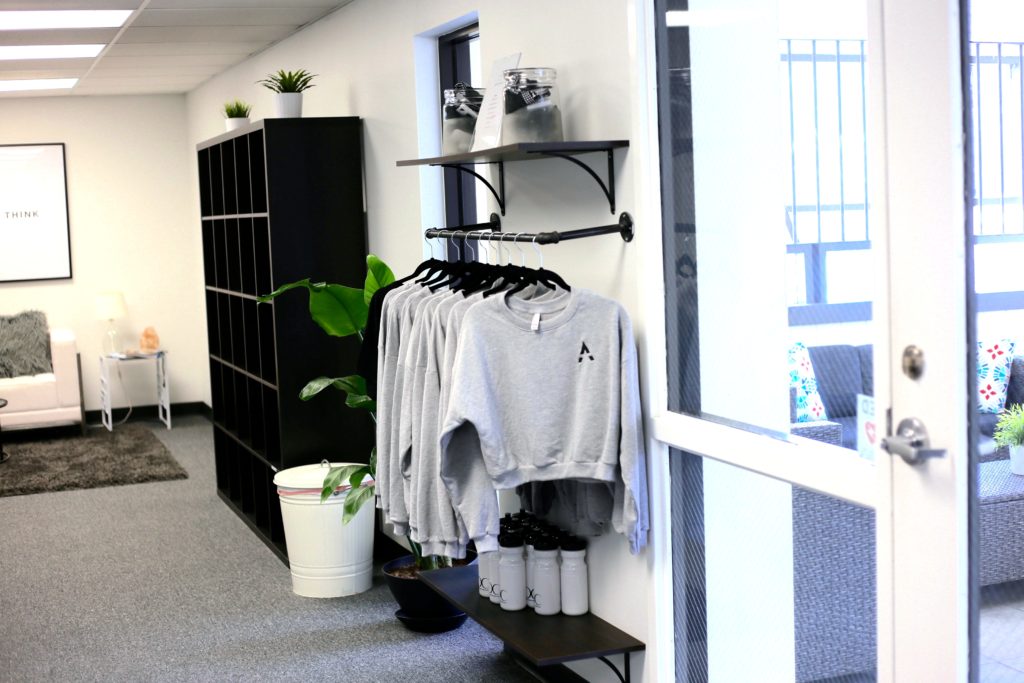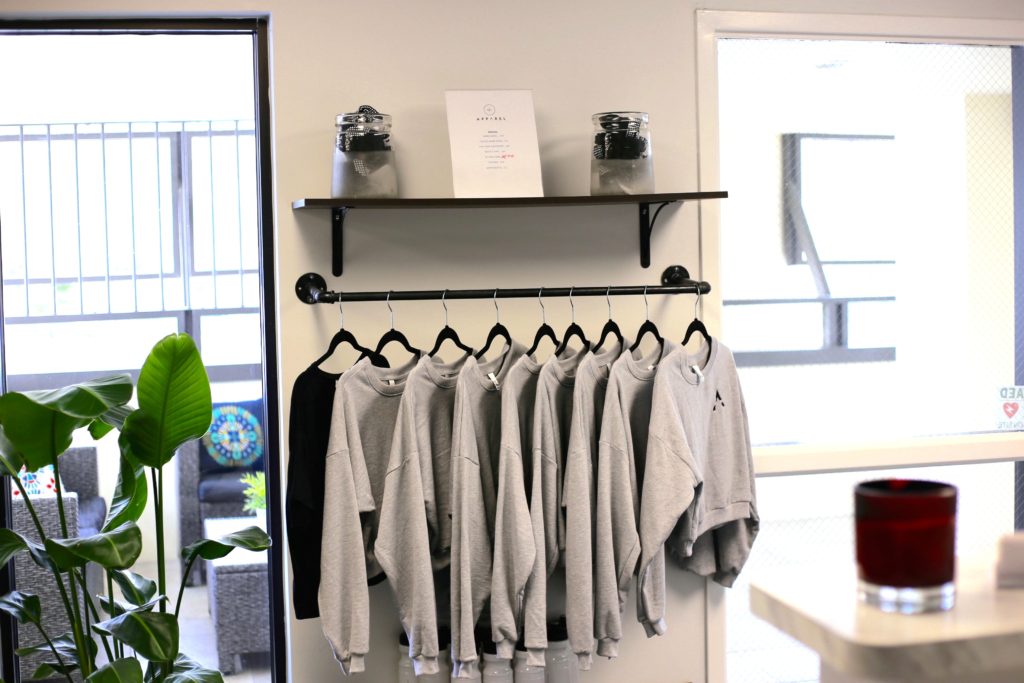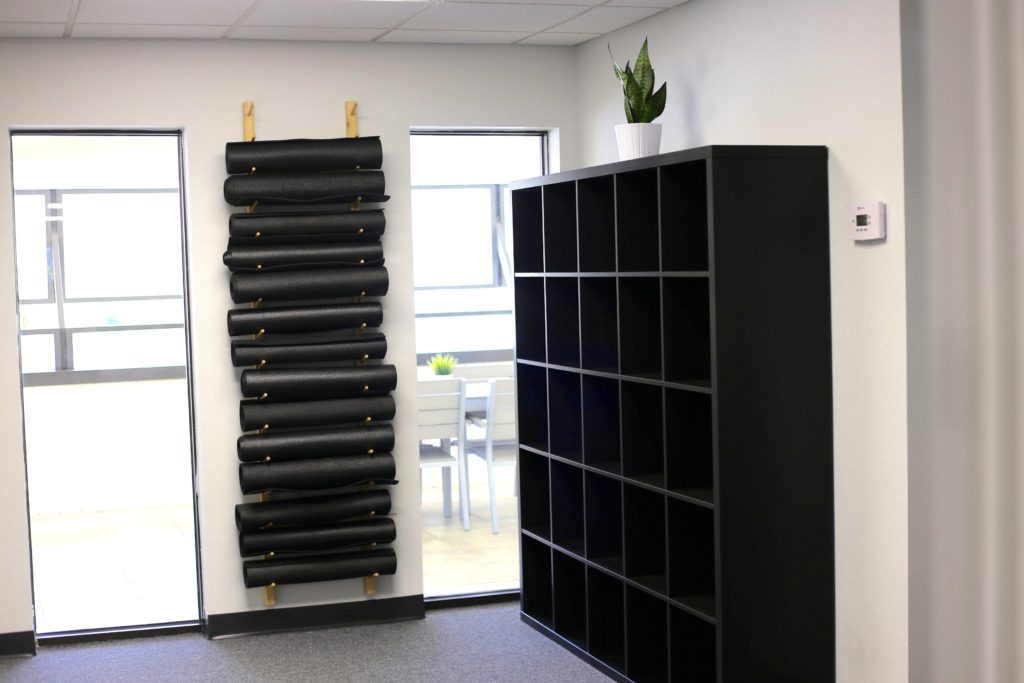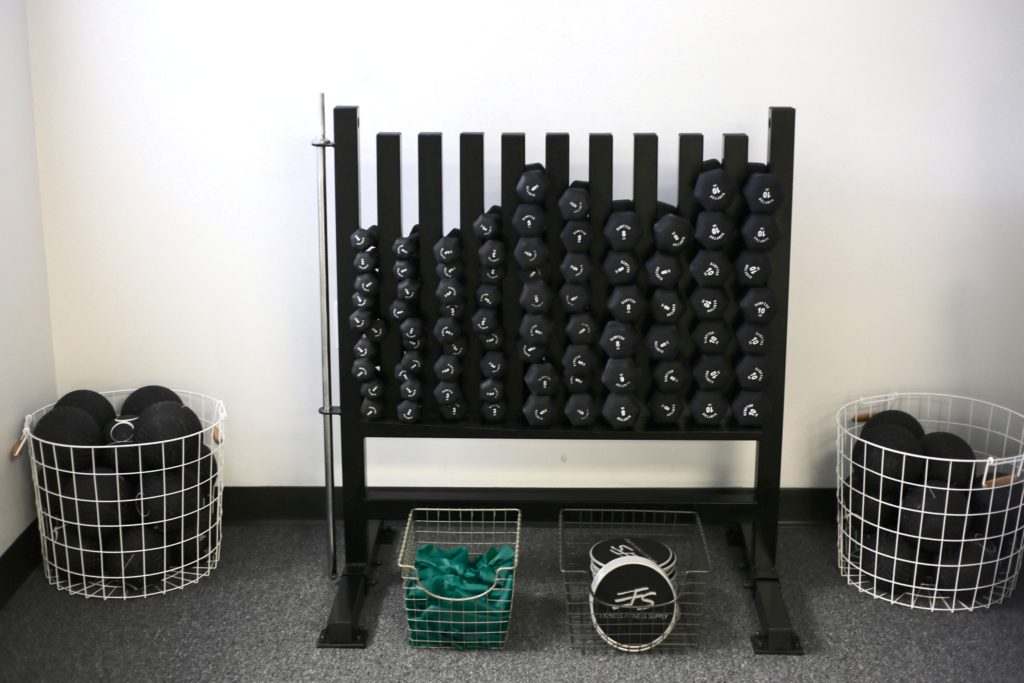 STUDIO ONE: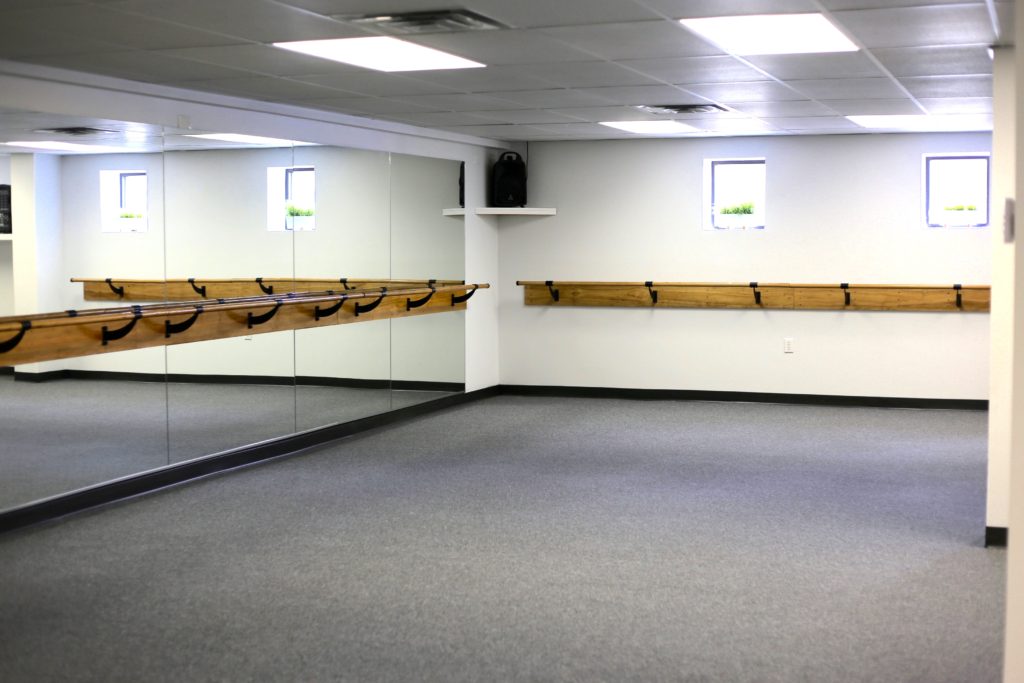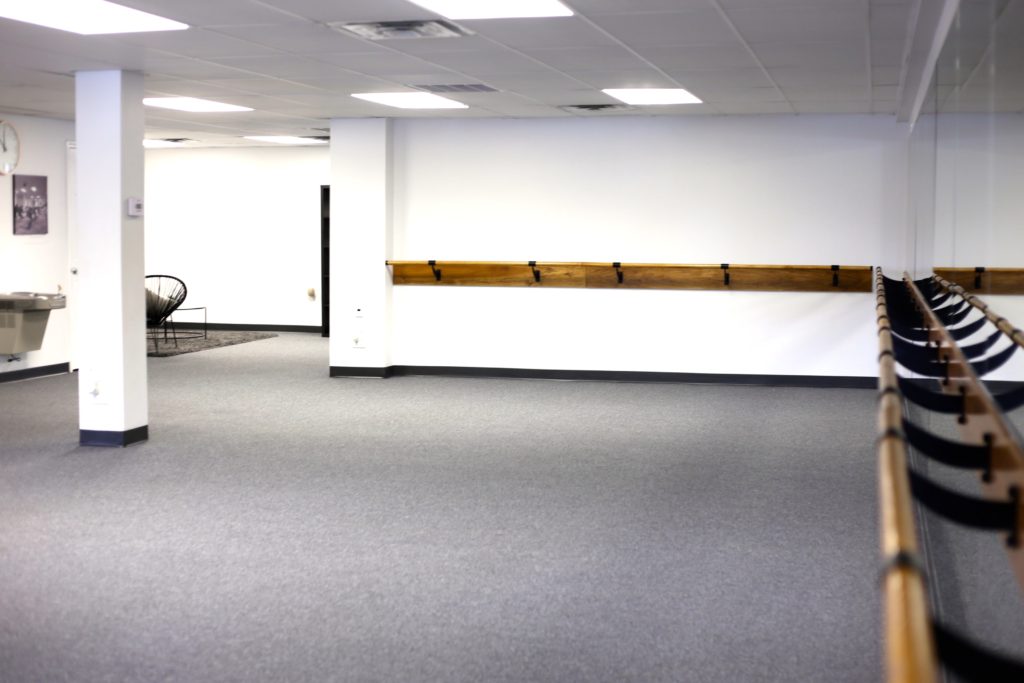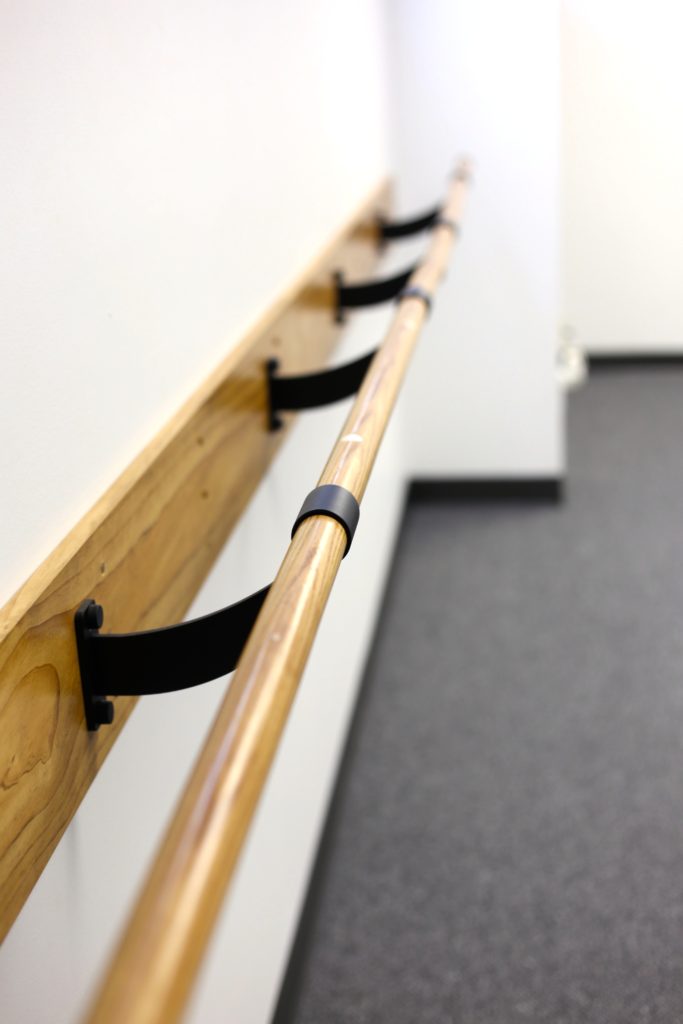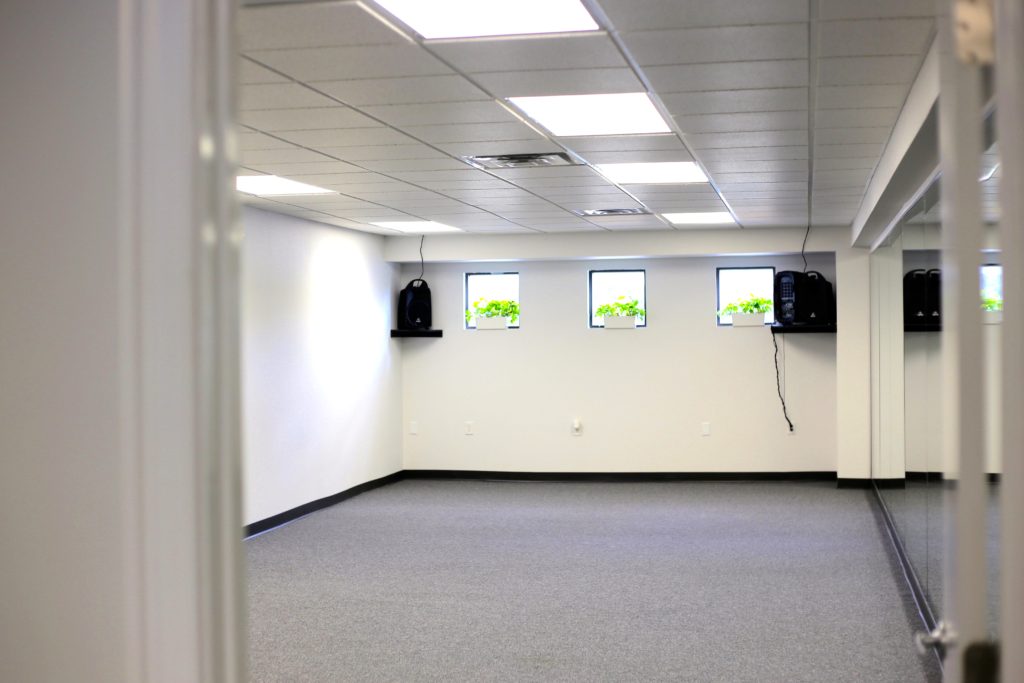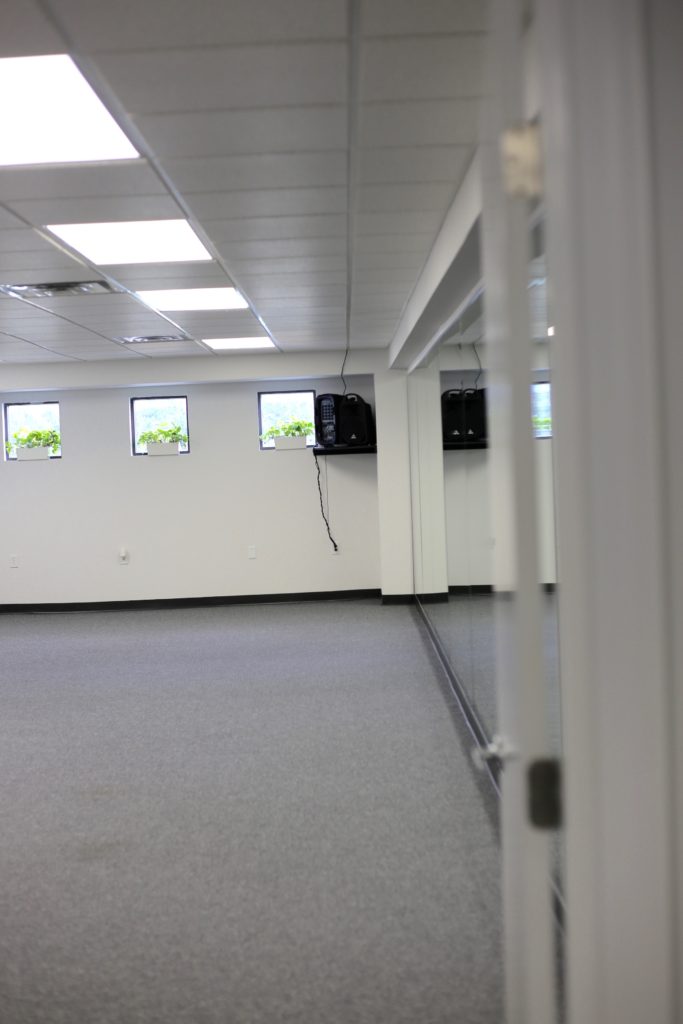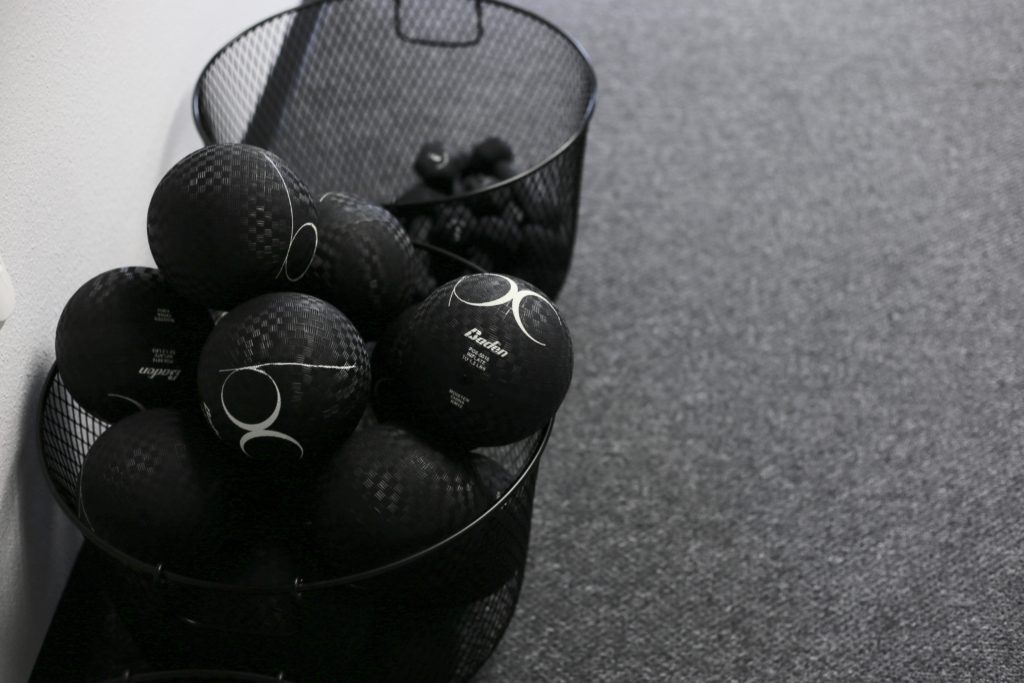 STUDIO THREE (soon to be Spin room)